This carrot cake is moist, dense, and flavorful! Topped with the most amazing cream cheese frosting.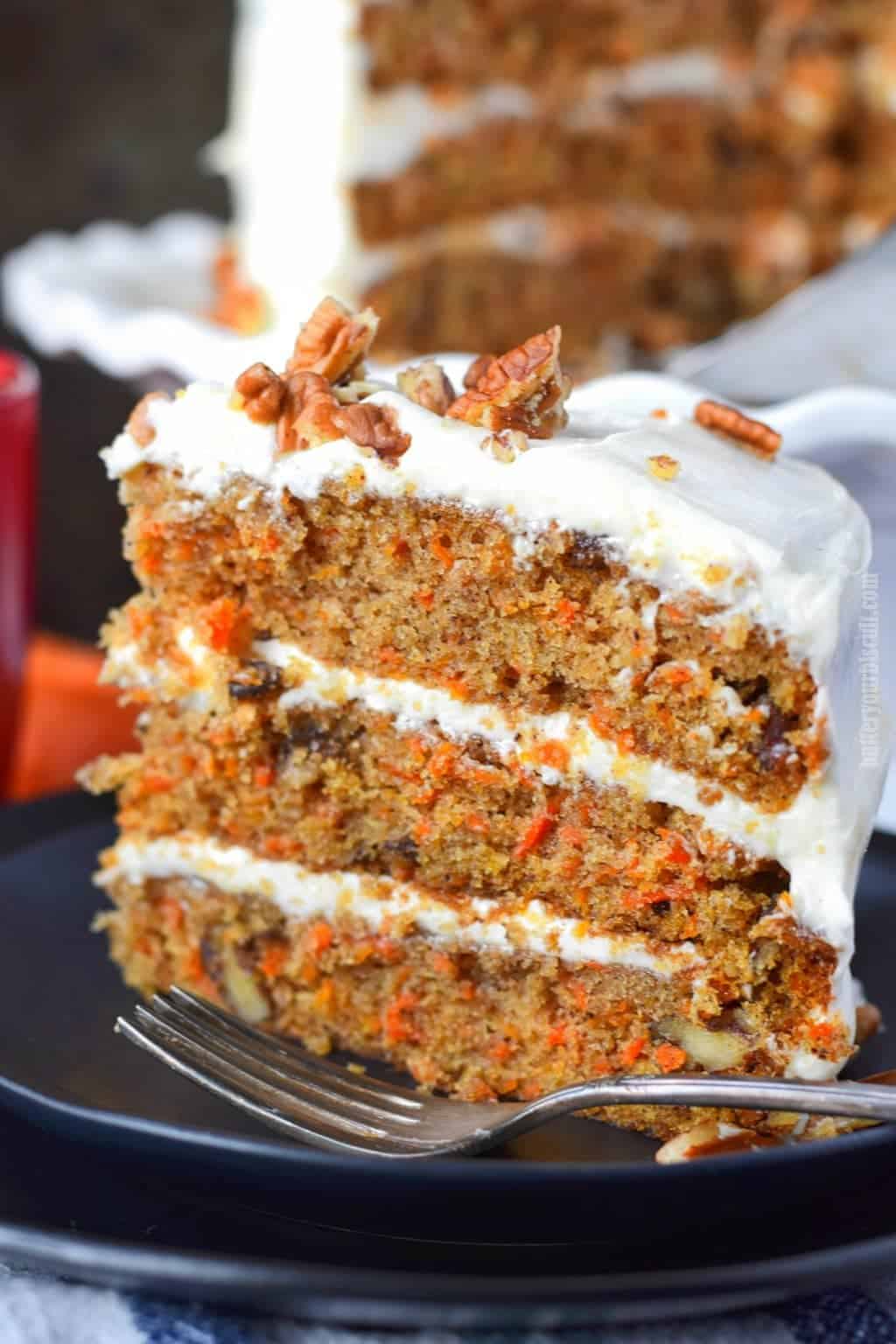 This is my husband's most requested cake! Delicious spices of cinnamon and nutmeg, and with tons of cream cheese frosting in between each layer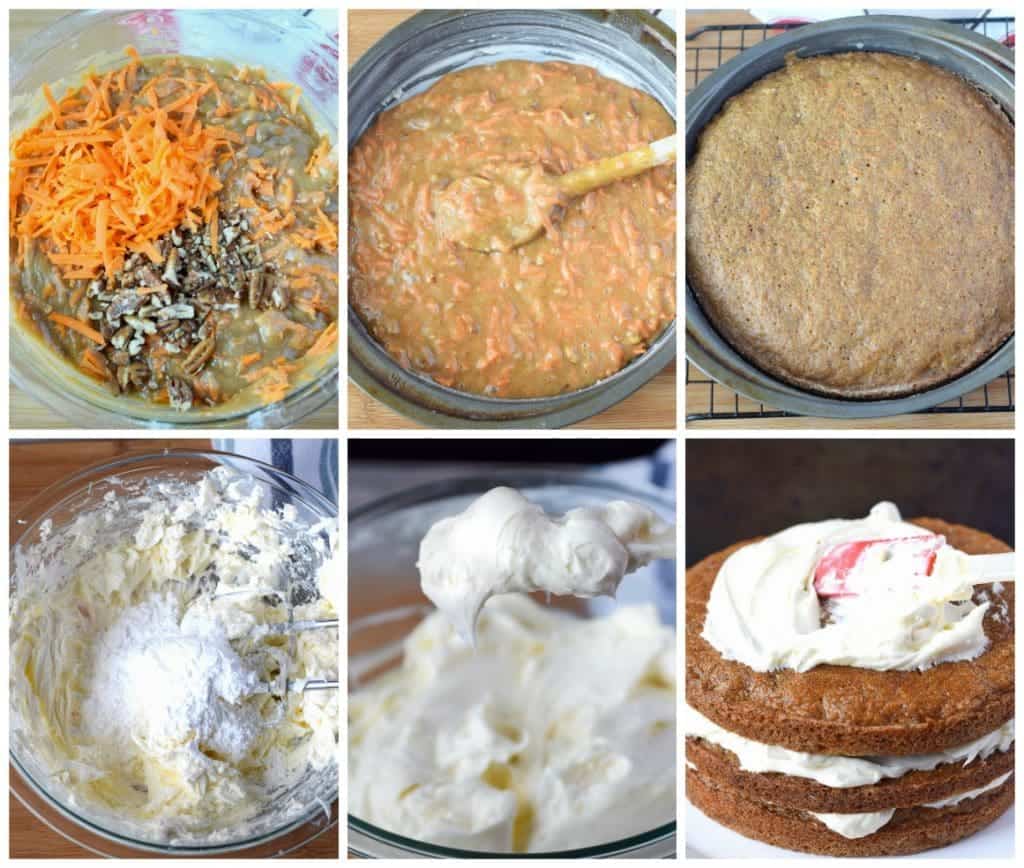 HOW TO MAKE CARROT CAKE!
In a large bowl mix the dry ingredients. In another bowl mix the wet ingredients. Gently add the dry ingredients to the wet and mix until combined. Fold in shredded carrots and pecans.
Generously butter and flour three 9-inch baking pans, divide the batter into the pans.
Preheat oven to 350 degrees. Bake for 25 minutes or until a toothpick comes out clean. Remove from the oven and let cool.
In a large bowl, beat softened cream cheese and butter until creamy. Add in powdered sugar a little at a time and mix.
Frost one cake layer then place another on top and repeat until the cake is frosted.
Garnish with more chopped pecans if desired.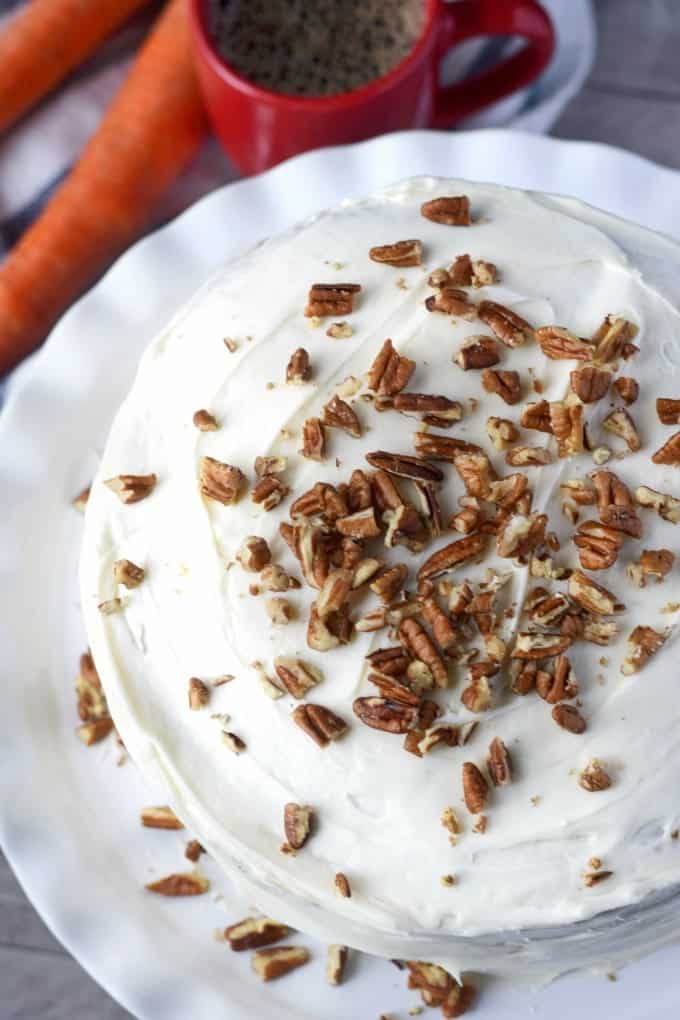 I love cream cheese frosting, not gonna lie I'm the only one that is allowed to lick the bowl…so good! I usually make this cake ahead of time and wrap the layers in saran wrap and either freeze it or refrigerate it for a couple of days. Something about putting it in the refrigerator makes it super moist and easy to frost.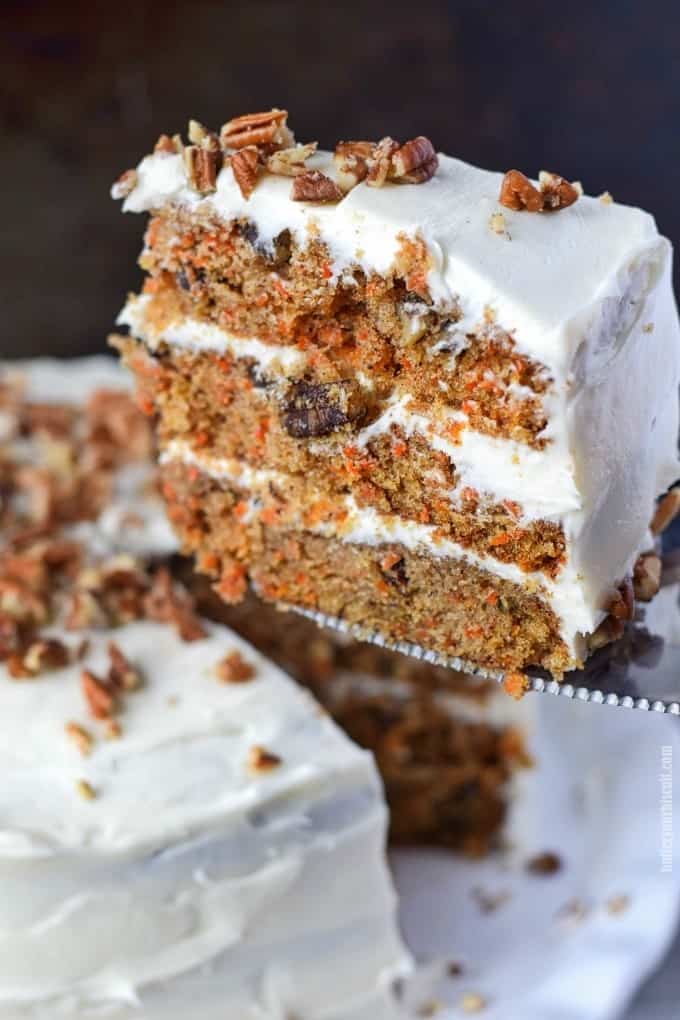 This carrot cake has three delicious layers, it has the perfect ratio of frosting to